Wall
We have delivered quality drywall services to many clients. Our team of experienced framers, drywall hangers and finishers, insulation and acoustical ceiling crews are available for your next residential or commercial project.
Our experienced  team will work with you to determine the best and most cost effective solutions for your next project! We appreciate your interest in our products and services and we are always ready to answer questions and provide assistance to make your project a success.
Ceiling
Ceilings are often the forgotten fifth wall in a room. Too often, little thought is given to a ceiling's contribution to the overall room design, which is typically just coated with white paint.
Look at your ceilings from a new perspective. Color, sheen, pattern, and texture on the ceiling can transform the entire look and feel of a room. So the next time you're ready to refresh the look of a room and don't know where to begin—look up!
Flooring
Carpeting, tile, laminate, granite, ceramic, vinyl or hardwood flooring installation — we have quality home flooring. We will help you choose the perfect floors and keep your job on track. Licensed contractors will install laminate, granite, tile, ceramic, vinyl, or hardwood flooring or carpeting quickly and safely. We can also help with any tile remodeling or tile renovation projects you have. As one of the most trusted floor installation companies in Tampa Bay, you can relax knowing that your floor installation will be done right the first time.
Interior and Exterior Painting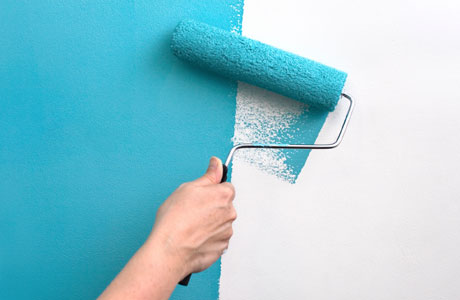 At Bourgoing Construction, our craftsmanship and attention to detail is the reason our business has grown over the years. Our painters stay current with the latest tools and paints available on the market because we want our work to last for years. We provide courteous service to property owners throughout the Tampa Bay Area.
Painting gives you a chance to try out a new paint color theme – a fresh, vibrant chapter to your home's life. Paint colors in a house should compliment one another and take one on a journey. Colors can be established in entry or living areas and varied as one enters halls and bedrooms. Painting your house can create a chance to tell a new story. Painting your entire house can renew your enjoyment of your home. Cleaning or spot painting can accomplish much, but it doesn't create a clean, crisp refresh. Paint changes color with age, and spot painting is difficult to blend perfectly.
Cleaning can cause damage as well if stains are difficult to remove with gentle methods. Whole house painting allows for a change to treat stains with primer and ensure they will be blocked completely. Also, whole house painting creates an opportunity to go edge to edge in each room for a crisp, color-matched coating. Painting your house maintains your home's value. Nothing brightens up a home like clean walls, trim, and ceilings. You can miss small things a potential home buyer will notice because you have seen them so many times. Also, painting creates a freshness that others will notice even without being told the home as been painted recently.