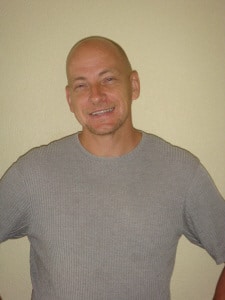 Bourgoing Construction, LLC (#CGC1523950) is a family-owned and operated remodeling and general contracting firm, specializing in all types of interior and exterior renovations. Our goal is to defeat the contractor stereotype and provide our customers with unmatched quality and service. We are your Largo Florida Contractor.
Bourgoing Construction, LLC Home improvement specialist is well versed in the workings of High End Homes, Mobile homes and Condos. We are fully licensed in all trades, bonded and insured and can gain even the strictest boards' approval. Our staff is familiar with Department of Building's permit process.
Bourgoing Construction, LLC welcome change offering customers personal attention in an increasingly impersonal world. We make it our goal to respond to all of our customer's needs in a timely and professional manor, and pride ourselves on always being reachable by phone or email so our customers never feel left in the dark.
When contracting with Bourgoing Construction, you will be assigned one of our experience project managers that will take the mystery and confusion out of your project, and walk you through the process step by step. With our knowledge and your vision, we will be able to bring your ideas to reality.
Kitchen Remodeling
We can help design the perfect kitchen for you or we can install cabinetry provided by others. Let us help you merge function and style.
Bathroom Remodeling
From simple a fixture replacement to a complete gut, Bourgoing Construction has the ability to give you the bathroom of your dreams. With a quick consultation, one of our specialists can help you realize all the possibilities there are in transforming your existing bath from ordinary to extraordinary.
Carpentry
Doors and moldings make the difference. One of the quickest ways to dress up your home is to replace doors and add crown or base molding.
Painting
Bourgoing Construction is able handle all your wall repair and painting needs. We can skim coat your apartment to make your walls look like new or add a fresh coat just to brighten up the space.
Contact us for any remodeling needs.